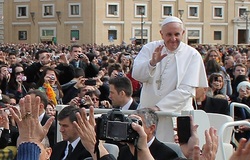 PILGRIMAGES TO ITALY
Since 2004, we have specialized in bringing groups and individuals on pilgrimage throughout all of Italy.
We have personally been to every major pilgrimage site in Italy including: Rome, Assisi, Loreto, San Giovanni Rotondo, Monte Sant'Angelo, Bari, Corato, Florence, Cortona, Siena, Orvieto, Montecassino, Cascia, Camerino, Norcia, Lanciano, Manoppello, Naples, Padua, Venice -- and countless places in between.
We will advise you on the best hotels, guides, and other services in each region.
Contact us for more information to help you organize your pilgrimage to Italy.
---