Bret and Katia Introduce Themselves in Loreto

St. Francis Pilgrimages is owned and operated by Bret and Katia Thoman. Married since 2002, and professed Secular Franciscans (Third Order Franciscans) since 2006, they divide their time between Italy (where Katia is from) and the US (where Bret is from).
Click here for more information on Bret and Katia
Following are several videos of Bret on pilgrimage in Assisi

---
Books Written by Bret Thoman, OFS


The Road to Peace in Assisi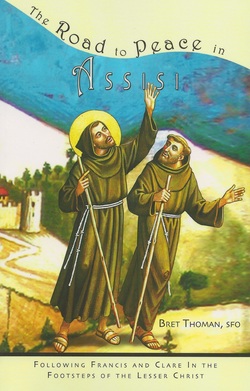 A
literary journey to Assisi in the footsteps of Sts. Francis and Clare in the following the lesser Christ.
Discover how these two great saints found peace while being surrounded by war.
A perfect book for anyone wanting to go on pilgrimage to Assisi or from the comfort of their own living room.
Published in 2010 by TAU Publishing.
Contact us for a bulk order discount
---
From Worldly Princess to the Foot of the Cross: The Life and Writings of St. Camilla Battista da Varano, OSC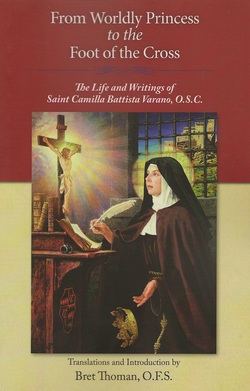 St. Camilla Battista da Varano (1458-1524) was an erudite Poor Clare nun from central Italy. Her canonization in 2010 by Pope Benedict XVI has generated great interest in her life and writings. The daughter of a powerful Renaissance duke, Camilla grew up passionate for the courtly life. When she was a girl, however, her conversion began when she shed a little tear each Friday in memory of Christ's Passion. She entered a convent where Camilla Battista wrote extensively: spiritual exhortations, meditations, poems, letters, descriptions of her mystical experiences, an autobiography, prayers, and treatises for living the spiritual life. Because of the profundity of her writings, some theologians and cardinals who participated in her canonization process are advocating for her to be proclaimed Doctor of the Church. Published in 2012.
Read an excerpt by clicking the cover. Click here to purchase book or email us for a bulk discount
---
---
Books Translated from Italian by Bret Thoman


Saints in Mercy by Fr. Antonio Sicari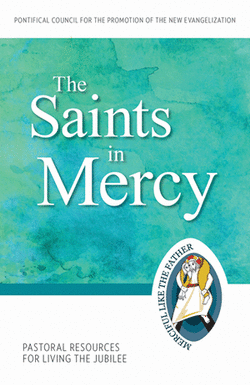 This book is one in a series of eight, promulgated by the Pontifical Council for the Promotion of the New Evangelization, which are the official catechetical resources for the Jubilee Year of Mercy (December 8, 2015 - November 20, 2016). Pope Francis will be speaking on these themes in his weekly catechesis throughout the year. "At time we are called to gaze even more attentively on mercy so that we may become a more effective sign of the Father's action in our lives." -- Pope Francis

Published in 2016 by Our Sunday Visitor

---
Saint Maria Goretti - The Little Wildflower by Fr. Giovanni Alberti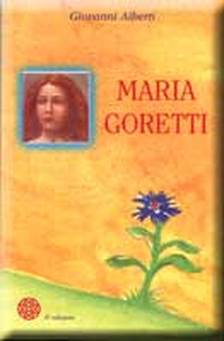 In this book, Passionate priest, Fr. Giovanni Alberti, writes on the life, times, and culture of St. Maria Goretti. Trained as a journalist and a psychologist, Fr. Alberti thoroughly covers her life from spirituality and theology as well as from psychology.

A must-read for anyone who loves "The Little Wildflower."

Published in 2016 by Treasures of the Church Ministry



---
Bergoglio's List by Nello Scavo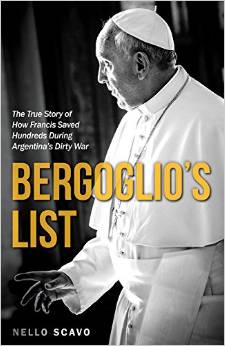 In 1976 when Fr. Jorge Bergoglio was just 39 years old and serving as provincial superior of the Jesuits of Argentina, the military overthrew the government in a coup. The dictatorship went to work against subversives and communist adversaries through abductions, tortures, and even murders, resulting in the disappearance of about 30,000 people.
Much has been made about the mysteries of Bergoglio's actions during this time of upheaval. Did he fail to act against human rights violations out of fear or weakness? Was he guilty of delivering opponents into the hands of the regime? Or, did his courage and compassion prompt him to save lives?
These are the questions that Italian legal journalist, Nello Scavo, set out to Argentina to answer. He had no idea of the remarkable truth his investigation would reveal.
Scavo uncovers how Bergoglio built an elaborate network consisting of clandestine passageways, secret hideouts, and covert automobile rides, all in attempt to save what has been estimated at more than 100 people from torture, imprisonment, and even death.
Bergoglio's List is a collection of personal stories from those who knew the now-Pope during the days of the dictatorship, including:
three students hidden for weeks by Fr. Bergoglio
how he saved a prominent, dissident politician under the cover of darkness
his bold march into an Argentine prison
and much more
For the first time in English, experience not only the untold story of Bergoglio's courage and heroism, but gain an insider's view of the place where he was born and grew into a man -- the man we now know as Pope Francis.
P
ublished in 2014 by St. Benedict's/TAN Press
---
Navigating the New Evangelization by Fr. Raniero Cantalamessa, OFM Cap.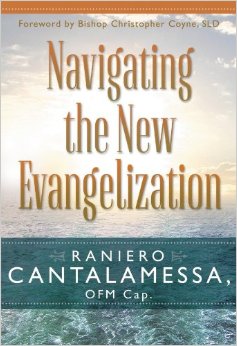 Set sail aboard a historical journey through evangelization with papal homilist Raniero Cantalamessa as your captain.

The New Evangelization calls each of us-whether we are clergy, religious, or laity-to deepen our faith, to fortify our relationship with Jesus Christ and the Church, and to proclaim the Gospel to those who are lost at sea. The first step in all of this is to understand what evangelization was, is now, and can be.

Diving into scientific atheism, rationalism, and secularism, Fr. Cantalamessa navigates through the major modern challenges that the announcement of the Gospel encounters. His writing is anchored in quotes from Scripture, the Church Fathers, Vatican Councils, papal documents, saints, doctors of the Church, theologians, philosophers, poets, authors, and scientists. By mapping out the route that evangelization has taken, Fr. Cantalamessa provides you with a compass steering you not only toward an understanding of the new evangelization, but also toward putting that understanding into practice.

Published by Daughters of St. Paul in 2014
---
Face to Face with Jesus by Archbishop Bruno Forte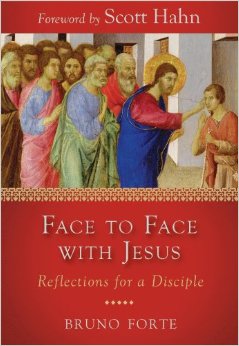 In this series of brief spiritual exercises, Archbishop Bruno Forte-an eminent churchman, a world-renowned scholar, and a passionate Christian-guides you in a prayerful encounter with Jesus. Blending lectio divina and Ignatian spirituality, this catechumenal journey invites all disciples into a deep contemplation of Scripture.Based on the Gospel of Mark, the shortest and oldest of the four gospels that succeeded in evangelizing the Church's first generation, these spiritual exercises walk you through the life of Jesus. Applying his scholarship and faith conviction, Archbishop Forte considers how Jesus lived, faced death, and confronted the future of his mission for humanity. A meditation on Jesus's obedience, self-denial, love, courage, and trust as portrayed in Mark's narrative illuminates the path to Christian discipleship, which you are invited to follow.


published by Daughters of St. Paul in 2014


---
---
Children's Books

The Journey of Abraham by Cardinal Gianfranco Ravasi

Among the many stories that are told from the Bible, the story of Abraham is one of the most beautiful and dear to the Hebrew and Christian tradition. It is the story of God's promise in which Abraham places all of his faith: a promise that has to do with a place to live and a long awaited son. Abraham's story brings an understanding of biblical exegesis to a level that children can comprehend. Recounted are the major highlights of the story of Abraham: A long journey in history; "leave your land"; God promises a land to Abraham; God promises Abraham many descendants; a mysterious visit from three men; the birth of Isaac; God tests Abraham; Abraham's death. Finally, the author brings the story up to the present with these words: "Isaac began a long history marked by the blessing of God. That golden thread continues to travel the fabric of centuries and generations until you come to Jesus and, with him, to me, to you, to us." Modern and stylish full-color illustrations make the story even that much more inviting to children, who will find it appealing and want to know more. Ages 8-12.


published by Paulist Press in 2015


---
The Prayer of St. Francis Illustrated by Giuliano Ferri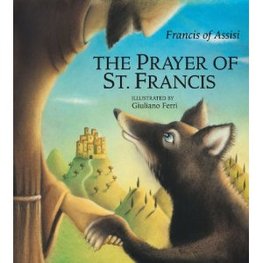 Although the prayer of St. Francis is widely known and loved by people of all ages, here is a new slant on it—a children's book that brings the prayer to life with tenderness, wonder, and joy. Accompanying each line of the prayer are sweet little animals paired with a wolf that can only be described at gentle and loving.
Here is a wolf that is protector and helper to his little forest friends, bringing them light to banish the darkness, joy to counter their sadness, even contemplating the sunset with his arm around his friend the sheep. A short history of St. Francis and of the prayer is included to help readers put it in perspective.

published by Paulist Press in 2014
---
Hail Mary by Fr. Ermes Ronchi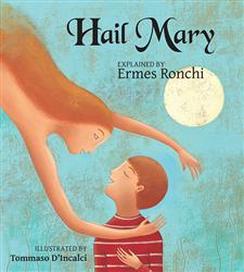 A beautiful appreciation of this beloved, well-known prayer, phrase by phrase, accompanied by prayerful commentary that adults as well as children will appreciate. Contains charming, full-color illustrations.

published by Paulist Press in 2014
---