St. Francis Pilgrimages is owned and operated by Bret and Katia Thoman. Married since 2002, and professed Secular Franciscans (Third Order Franciscans) since 2006, they divide their time between Italy (where Katia is from) and the US (where Bret is from), with their two small children.
Click here for more information on their background.
Following are several videos of Bret on pilgrimage in Assisi

---
---
Books Written by Bret Thoman, OFS


"The Road to Peace in Assisi"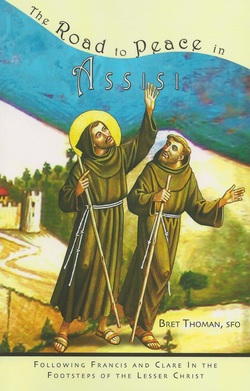 ---
---
"From Worldly Princess to the Foot of the Cross: The Life and Writings of St. Camilla Battista da Varano, OSC"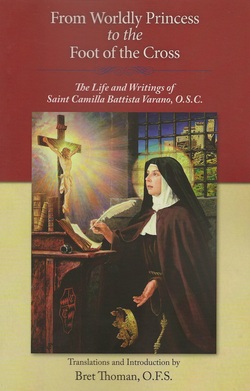 ---
---
Books Translated by Bret Thoman, OFS

"Face to Face with Jesus" by Archbishop Bruno Forte, Foreword by Scott Hahn; (published by Daughters of St. Paul)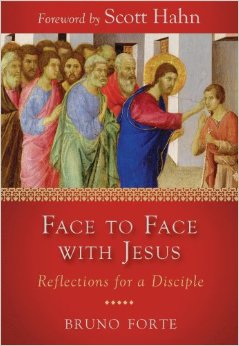 In this series of brief spiritual exercises, Archbishop Bruno Forte-an eminent churchman, a world-renowned scholar, and a passionate Christian-guides you in a prayerful encounter with Jesus. Blending lectio divina and Ignatian spirituality, this catechumenal journey invites all disciples into a deep contemplation of Scripture.Based on the Gospel of Mark, the shortest and oldest of the four gospels that succeeded in evangelizing the Church's first generation, these spiritual exercises walk you through the life of Jesus. Applying his scholarship and faith conviction, Archbishop Forte considers how Jesus lived, faced death, and confronted the future of his mission for humanity. A meditation on Jesus's obedience, self-denial, love, courage, and trust as portrayed in Mark's narrative illuminates the path to Christian discipleship, which you are invited to follow.



---
"Navigating the New Evangelization" by Raniero Cantalamessa, OFM Cap. (to be published in March, 2014 by Daughters of St. Paul)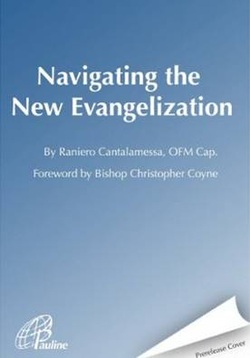 Set sail aboard a historical journey through evangelization with papal homilist Raniero Cantalamessa as your captain.

The New Evangelization calls each of us-whether we are clergy, religious, or laity-to deepen our faith, to fortify our relationship with Jesus Christ and the Church, and to proclaim the Gospel to those who are lost at sea. The first step in all of this is to understand what evangelization was, is now, and can be. But arriving at this understanding can be difficult, especially in today's increasingly secularized and science-driven world.

Compiling the meditations that he delivered at the Papal Household of Pope Benedict XVI during Advent 2010 and 2011, Fr. Raniero Cantalamessa traces the waves of evangelization from the first centuries of Christianity to the present day. On this horizon where history, geography, and culture meet, he propels you toward the shores of the new evangelization.

Diving into scientific atheism, rationalism, and secularism, Fr. Cantalamessa navigates through the major modern challenges that the announcement of the Gospel encounters. His writing is anchored in quotes from Scripture, the Church Fathers, Vatican Councils, papal documents, saints, doctors of the Church, theologians, philosophers, poets, authors, and scientists. By mapping out the route that evangelization has taken, Fr. Cantalamessa provides you with a compass steering you not only toward an understanding of the new evangelization, but also toward putting that understanding into practice.
---
---