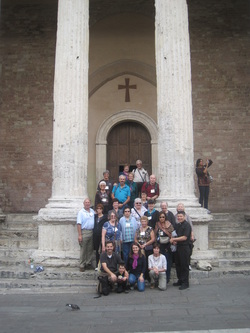 PILGRIMAGES TO ASSISI
St. Francis Pilgrimages began by bringing Franciscan groups to Assisi and central Italy. Bret and Katia lived there for two years, and know it well.

In many ways Assisi is at the center of what they have done from the beginning, and over the years, they have taken countless groups -- large and small -- to the land of Sts. Francis and Clare.

People tell them often that Assisi will remain forever in their hearts.

Bret is available to either organize pilgrimages or retreats to Assisi, as well as guiding in and around the city.
Contact Bret for more information to help you organize your pilgrimage, retreat, or vacation to Assisi.
---